Work. Shouldn't. Suck. Bootcamp
An interactive one-day event for people who want to craft solutions to make work better.
Dates for 2019-2020 Bootcamps to be posted Here soon!
Contact us through the "contact" tab if you're interested in receiving information when it's announced.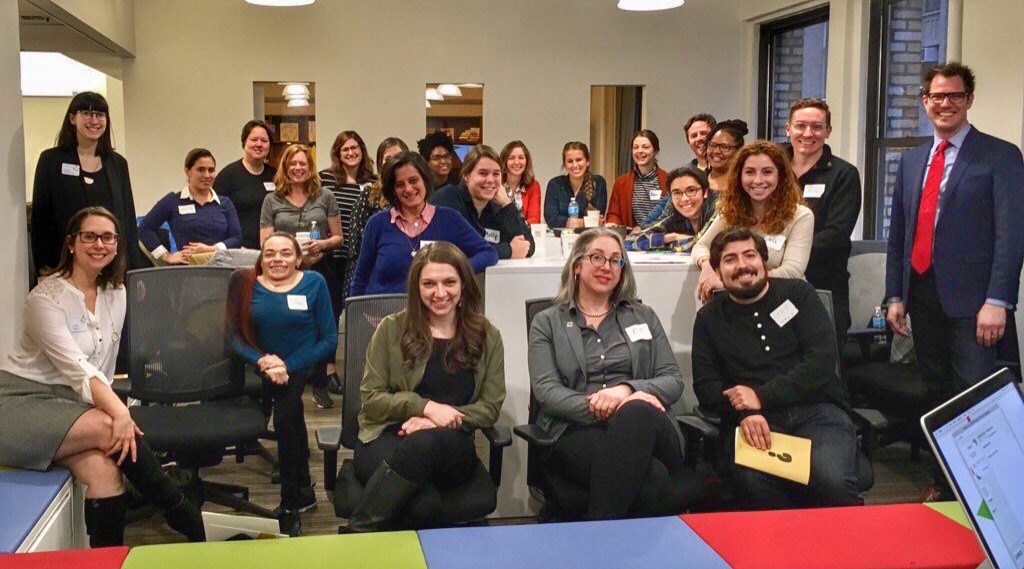 "I can't tell you how much I appreciated this! I learned so much and had a great time." — 2018 Participant
What is the Bootcamp?
This bootcamp is an in-person, one-day intensive that teaches managers and leaders skills, frameworks, tips, and tricks to be creative and successful with People Operations. What do we mean when we say People Operations? We're talking about strategic HR that moves beyond just compliance to finding research and results backed solutions to make workplaces less terrible.
This bootcamp will offer tools that people can immediately use to elevate their People Ops chops to the senior-level competency. It will help participants create and maintain innovative workplaces — with a sense of shared purpose — where people can do their best work, thrive, and ultimately, change the world.
Work. Shouldn't. Suck.
It's not that work won't suck or doesn't suck sometimes, but it shouldn't. The health of teams and organizations rests on their ability to create and maintain environments where people can do their best work and thrive. Continually making progress towards this is core to a leader's responsibilities, and key to one's ability to find meaning and purpose in their work. When work sucks, it's usually an indicator of something we should investigate and potentially address.
"The depth of thinking that Fractured Atlas has done around these issues is deeply appreciated. The warmth and humor of the presenters made the material accessible."— 2018 Participant
What You'll Learn
Some of the topics that we cover in the bootcamp include:
Recruitment and Hiring - articulating your core values, and finding talent in a strategic way

Alignment and Accountability - aligning goals and holding people accountable to those goals

Challenging Conversations - how to talk to anyone at work about those difficult things

Anti-racism anti-oppression - ways of introducing and embedding anti-racism anti-oppression efforts throughout your organization

Investing in People - finding ways to think about investing in your staff beyond just compensation

The Future of Work - exploring alternative team structures and remote work arrangements
Join us and connect with other leaders in the field wrestling with similar challenges as you, and leave with concrete steps you can take back to your work.
Who Should Attend?
If there are humans in your workplace, the bootcamp is right for someone there to attend, whether you work at a for-profit, non-profit, or government organization. We're looking for anyone who's interested by the topics above. You should be motivated to improve your People Operations knowledge and be in a position where you can make actionable results in strategy and initiatives at your organization. This includes:
Senior leadership

HR and people operations professionals

Nonprofit board members

Managers of teams

Anyone who believes that Work. Shouldn't. Suck. and wants to do something about it.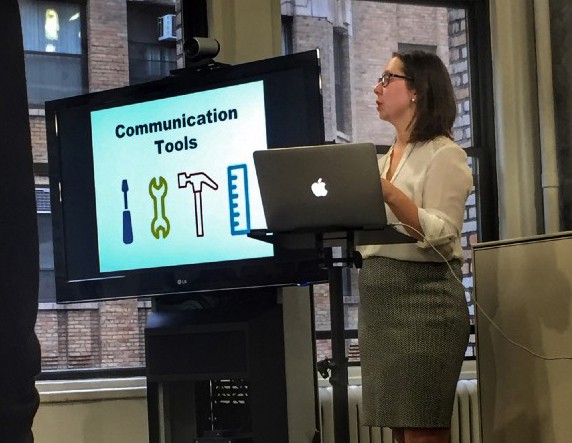 "I felt so energized after leaving the bootcamp because a lot of the ideas we discussed resonated so much with me personally… and we left with actionable ways of how we can implement what we learned." — 2018 Participant
Who will be leading the sessions?
Nicola Carpenter, Tim Cynova, and Jillian Wright will be leading the sessions, in addition to a special guest. Besides being the three members of the Fractured Atlas People team, they also are: a certified Senior Professional in HR (SPHR), a certified Professional in HR (PHR), a certified Crucial Conversations and What Motivates Me trainer; the creators of How We Work, Work. Shouldn't. Suck., and Fractured Atlas's staff core curriculum program; a trained mediator, a fully remote staff member, a practicing mixed media artist, a former dancer and dance educator, and a former trombonist and musicologist. In addition to their love of and extensive experience in People operations, the People team's other interests include bourbon, burritos, bicycling, clogs, artisanal donuts, gardening, parenting, and visiting museums — in no particular order.
What does it cost?
The bootcamp fee is $750 with each participant receiving a $650 scholarship making your cost only $100. That's right, $100! Well, $100 and a few hours of your time in advance to read some articles and complete a brief assessment. After you sign up we'll send you a link to pay the $100 fee as well as circulate prep materials in advance of the bootcamp.
What's included? Light breakfast, lunch, sparkling and still water, snacks, tea and coffee, gum, afternoon festive drinks, and knowledge… lots and lots of useful knowledge.